To impact
To impress
USE SOCIAL MEDIA
One of the best social media management agencies in Ahmedabad
Act Digital will tell you the reality of social media and the ways to leverage it to your benefits. Social media is a tool – the actual game is of mindset! And you can create, maintain, and change mindsets on social media. Creating right content and pushing it to right people – is the key to success on social media. The statistics depict that more and more people are using social media, all over the world. It has changed the marketing and promotions forever. Act Digital will help you sail through the wavy waters of social media, with ease.
Social media is addictive and people love this addiction. But our approach to people on social media should not be intruding. Act Digital will do that for you.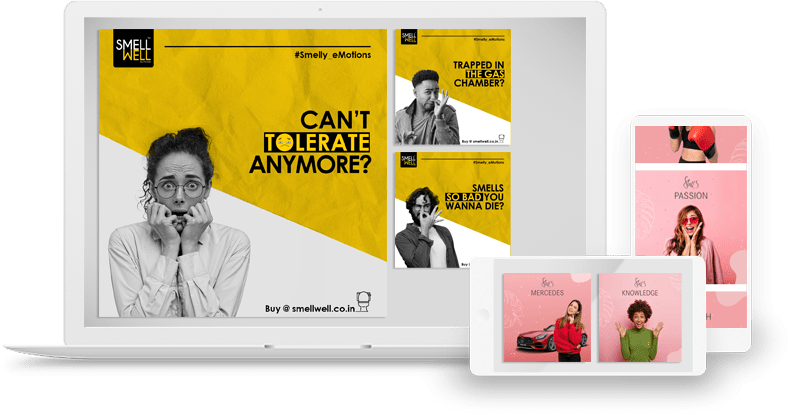 A brand must be present where the people are – on social media!
Managing social media profiles is very important because the customers check that to decide credibility of a brand. Also, getting more followers on social media and maintaining connect with them – shows the real popularity of any organization.
Apart from managing our own social media profiles, publishing ads and promotional campaigns is also important to grow in the digital domain. Reaching out to the people and communicating with a precise objective can bring amazing returns for the organization.

Starting a journey on social media – needs meticulous planning and in-depth strategy. One needs to identify target audience, define content strategy, produce attractive content and ultimately analyse the outcome. Realistic and creative SM strategy is a must for success.
CONQUER THE SOCIAL MEDIA PLATFORMS

The king of social media with 2.498 Bn active users. India has the highest number of Facebook users in the entire world.

The fastest growing social media with 1 Bn active users. It is the best platform for influencers, brands, and small businesses.
The best social media for professionals with 500 Mn active users. It is most productive platform for all kind of businesses.

The most active social media with 330 Mn active users. Twitter is ideal for thought leadership and political communication.

The most popular social media platform with 2 Bn active users. YouTube is the ideal platform for publishing video content.
Building and maintaining the bridge with people






Looking for a solid connect with the people?
Act Digital has the best solution!